Create your own digital space
Whether you're promoting a cause, selling a wonderful new product, or offering an uplifting new service, Matsutake sites can help you gain and grow an audience without sacrificing look and feel or access to a corporate media provider.
Websites that grow with you
Our suite of digital tools are designed with the needs and growth of the solidarity economy in mind. Embodying the values we uphold, our technical stack is based on WordPress and we use open source software whenever possible.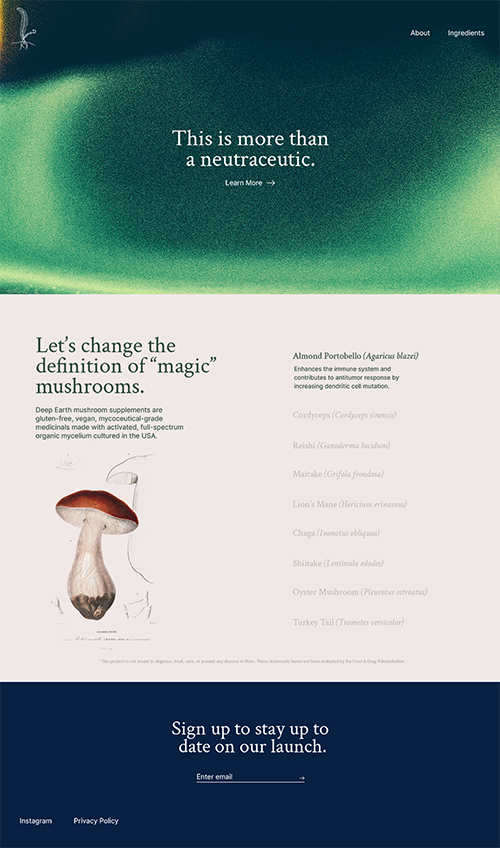 Fully Customizable
Responsive Design
Build dynamic layouts for all screen sizes – desktop, mobile and tablet


Multilingual
Translate posts, pages, media, custom taxonomies, widgets, navigation menus and more
Design Library
Quickly launch any project with a template. Browse by category or search to find the right content pieces for your project
Sell Stuff
Showcase your products and allow folks to browse your merchandise, add items to their cart, and check out simply and safely
Book Services
Do you provide an uplifting service? Allow folks to make an appointment and book your services.
Terms of Service & Cookie Policy
Create a ToS and Cookie Policy and be compliant with the law